Feast of Fishbones

Choreography, artistic direction, performance: Camille Huang
Collaborators: Evelynn Yan (Performance), Rodolfo Rueda (sound)

Presentation Tangente - Danses Buissonieres 2023 . Oct 7-10

Resendencies: Studio Flak, Ecole de Danse Contemporaine de Montreal

i ate the slugs (working title)
choreography and solo performance camille huang

Mentors: Angélique Willkie, Mélanie Demers

Rennweg Studios
Vienna, Austria.


contact for inquiries
08/04/2023
"How To For Dummies" (Work in Progress)

Choreography

In collaboration with Julianna Bryson, Laura Brisson and Jenn Mong

*current ongoing research

Presentation LA SERRE - Vous Êtes Ici Residency 2023 November

Art Direction and Movement Direction for Sarah Rossy




Sarah Rossy, La Conserve Media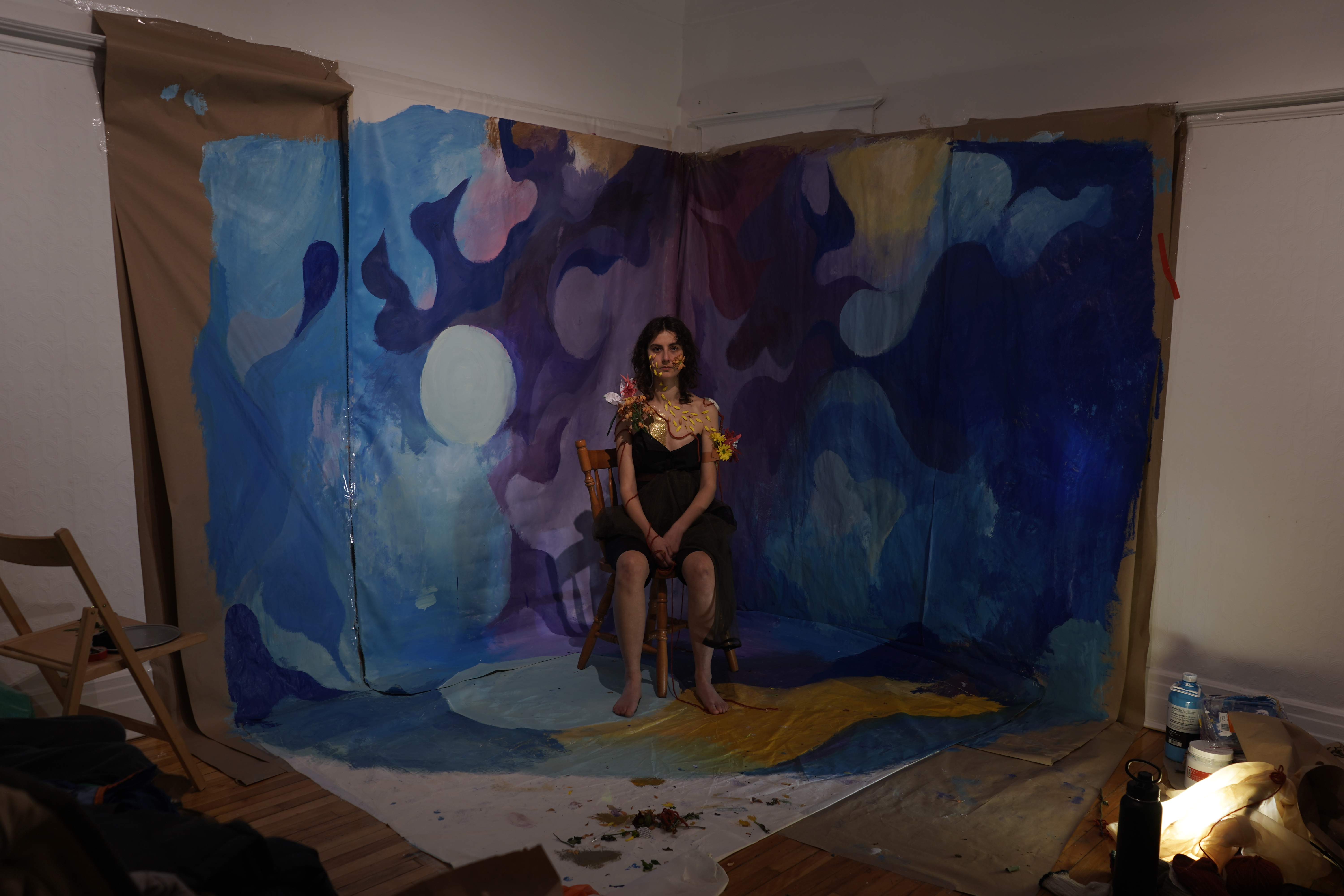 Camille Huang is a Chinese-Canadian dance artist, choreographer, and visual artist currently based in Tiotià:ke, Montreal. They began to choreograph contemporary dance solos at 15 years old and have continued to develop their creation skills and movement exploration at any opportunity since. As a second generation immigrant as well as the first generation artist in her family lineage, Camille's work unfolds pluralities-poetic-mixed. She has a background in anthropology at Concordia and McGill university. They are a graduate of L'École de Danse Contemporaine de Montréal.


Throughout their time at L'École de Danse Contemporaine de Montréal, Camille has worked with Helen Simard, Sebastien Provencher, Parts + Labour Danse, Hélène Remoué, Edgar Zendejas, Stacey Désilier, James Viveiros and Stefania Skoryna, Jacque Poulin-Denis, as well as notably performed the repertoire of compagnie Marie Chouinard ("Cri Du Monde") and Stephanie Lake Company (Danse Danse) in 2023.

----------------------------------------------
My work is always curious about identity, space and pluralities. I want to research the emotional, physical, intimate and culturally plural and complex experiences of the body and bodies together.

I take seriously the play of the creative process and am infinitely enlivened by it. I follow curiosity, a charged space, pleasure, listening, which I find particularly generative and intelligent.


I want to ask unanswerable questions and reach curious worlds.